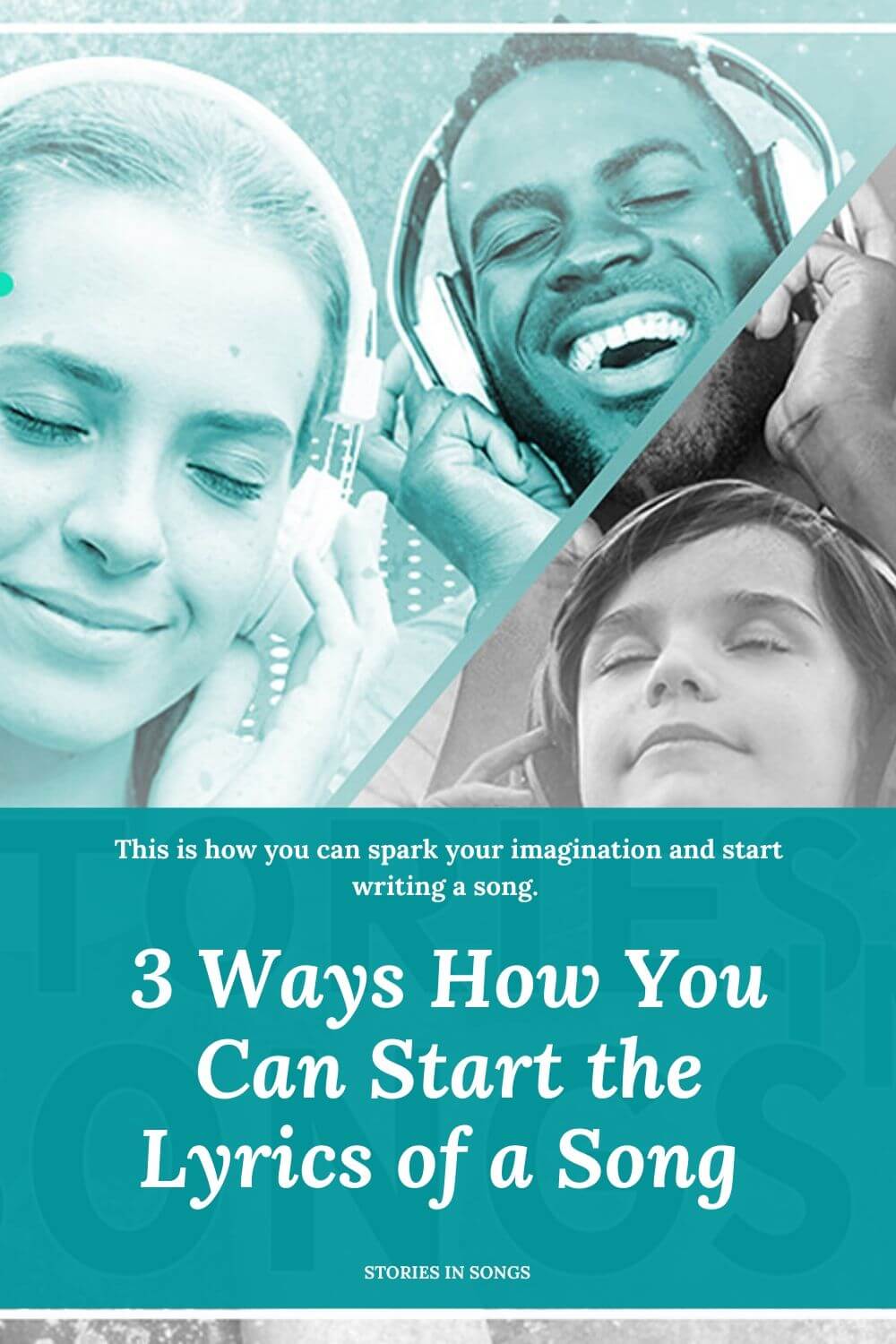 Episode 004
Shownotes
How to start writing a song. Beat that blank sheet of paper.
Don't wanna compete in a staring contest with that blank sheet of paper and wonder how to begin writing a song? I'll show you a method as well as three different types of beginnings that will spark your imagination.
Today we attack that nagging, frustrating feeling of sitting in front of an empty paper and not being able to make the pen start writing, or making our fingers hit the right keys on the keyboard. Today, we want to beat that blank white sheet of paper.
So if you want to start with a new song and wonder if you have what it takes to come up with the lines that truly matter to someone, this episode is for you. After all, you have something to say and you ought to be able to share your message with others in order to make a positive impact in their lives.
And I know what you're going through. Sometimes, when I write my stories, I wonder too if those lines have the power at all to connect with someone on a hopefully deep personal level. Then I feel unsure if I should just stop and delete everything or throw it all out of the window. Is that what I am writing just meaningful to me or also to someone else?
You know what?
It is valuable. Everything that comes from who you are, your heart, your soul, your feelings and emotions, or even from anger or some form of rebellion, is worth getting out there in the world. Because you are not the only one who feels that way.
Imagine, if no one would share how they feel or what they've gone through - or how they've overcome a challenge … every person on this earth would feel totally lost and alone. We would become self-centered if we'd think there's no one out there who can understand us.
But you are in the spotlight. You want people to follow you for what is important to you, because you feel like it's important to so many others.
So don't let yourself be held back by that inner resistance of doubt.
So here's what we can do.
And I'll talk about each one of those steps in this episode.
First, I'll show you why it's so important to trust the person you are and the power you have inside of you.
Secondly, I'll help you find a way to focus on one single thing that could spark your imagination and inspire you to start writing. That will burn inside of you. We'll ignite that fire. That passion. That sense of urgency and need to get it out of your system.
And thirdly, I'll give you three different types of beginnings that you can use to start filling that blank sheet of paper with words. This won't be a staring contest anymore. And you know how it ends. No matter how long you stare at that sheet of paper, you'll always lose. Except for if your computer intervenes and the screensaver goes on. But with those three types of beginnings, you'd be able to just make that paper yours. It's not your enemy. It's your friend.
Here's what we cover:
[00:00:00] - Introduction to the episode
[00:03:34] - The power inside of you
[00:07:58] - Write about what inspires/drives you
[00:18:43] - The beginning and setting up expectations
[00:22:20] - Three types of beginning the lyrics of a song
[00:23:45] - Action Beginning
[00:25:42] - Narrative Beginning
[00:27:27] - Setting Beginning
[00:30:24] - How to begin a Love song
© Stories in Songs, Melanie Naumann
---
Other ways to enjoy this post:
---
Want to listen to more episodes?
Here you'll find a list of all the released episodes of the Stories in Songs Podcast.
Subscribe & Review in iTunes
Are you subscribed to the Stories in Songs Podcast? If you're not, I want to encourage you to do that today. I don't want you to miss an episode. Step for step I'm helping you tell powerful stories in your songs, and if you're not subscribed there's a good chance you'll miss out on an important step. Click here to subscribe in iTunes or Google Play!
Now if you're feeling extra loving, I would be really grateful if you left me a review over on iTunes or Google Play, too. Those reviews help other people find my podcast and they're also fun for me to go in and read. Just click here to review, select "Ratings and Reviews" and "Write a Review" and let me know what your favorite part of the podcast is. Thank you!
Get the RSS feed:
https://feeds.buzzsprout.com/916843.rss