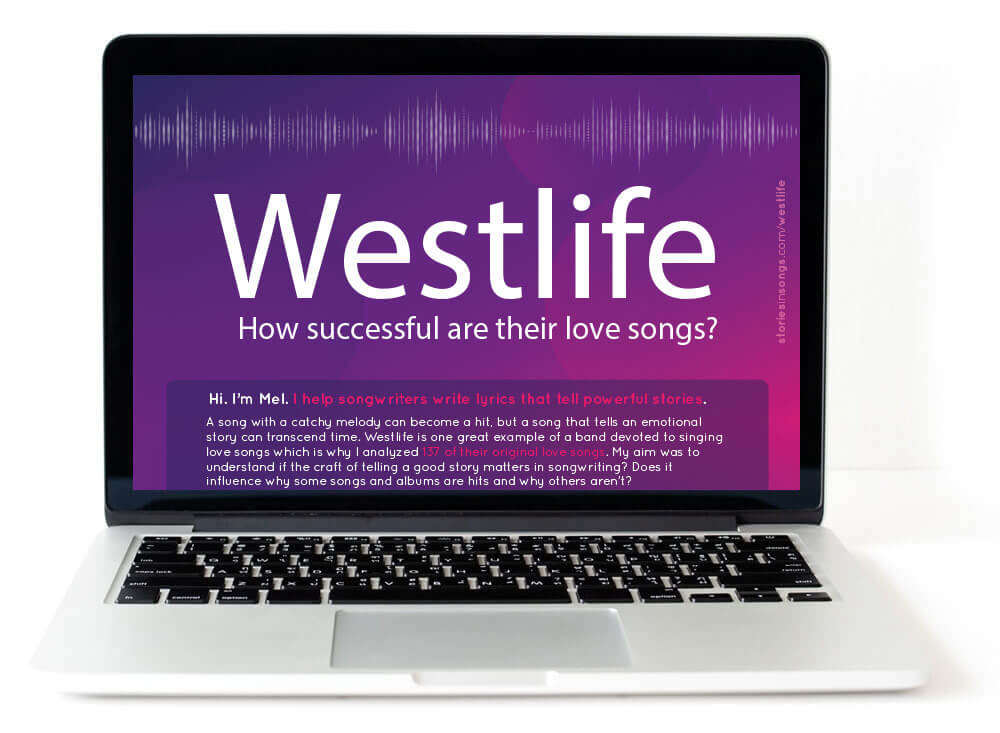 Case Study: Westlife
December 2019 - January 2020
One band. One genre. One success story.
My goal is to find out what makes a lovesong a possible Number One hit single.
Therefore I have set myself the challenge to analyse the storytelling of all the original love songs of Westlife
Why Westlife?
Besides the fact that the band has sold over 45 million studio albums and over 55 million records worldwide, Westlife has achieved what no one since accomplished: Reach seven consecutive number-one singles in the UK. If that's not enough, imagine this: They sold out Croke Park Stadium in Dublin (82.300 seats) in a record-breaking 5 minutes!
Westlife is one great example of a band committing to only one external content genre for their songs: And it's love stories.
What's in the analysis?
I specifically look at the lyrics of the song to analyze the storytelling in the songwriting.
Learn about.
How to tell a story in a song.
What the hero/protagonist in a love song should be like.
How to tell a love story in a song or on an album.
Does storytelling matter in songwriting?
... and much more.
What can songwriters learn from the results?
Analyzing over 130 lovesongs (singles, songs on the records and b-sides) will provide enough data that through comparison I will be able to gather the best tips for writing a love song that tells a captivating story! That will make your audience fall in love with it!