Try to tell a story in a song and make an impact!
Episode 003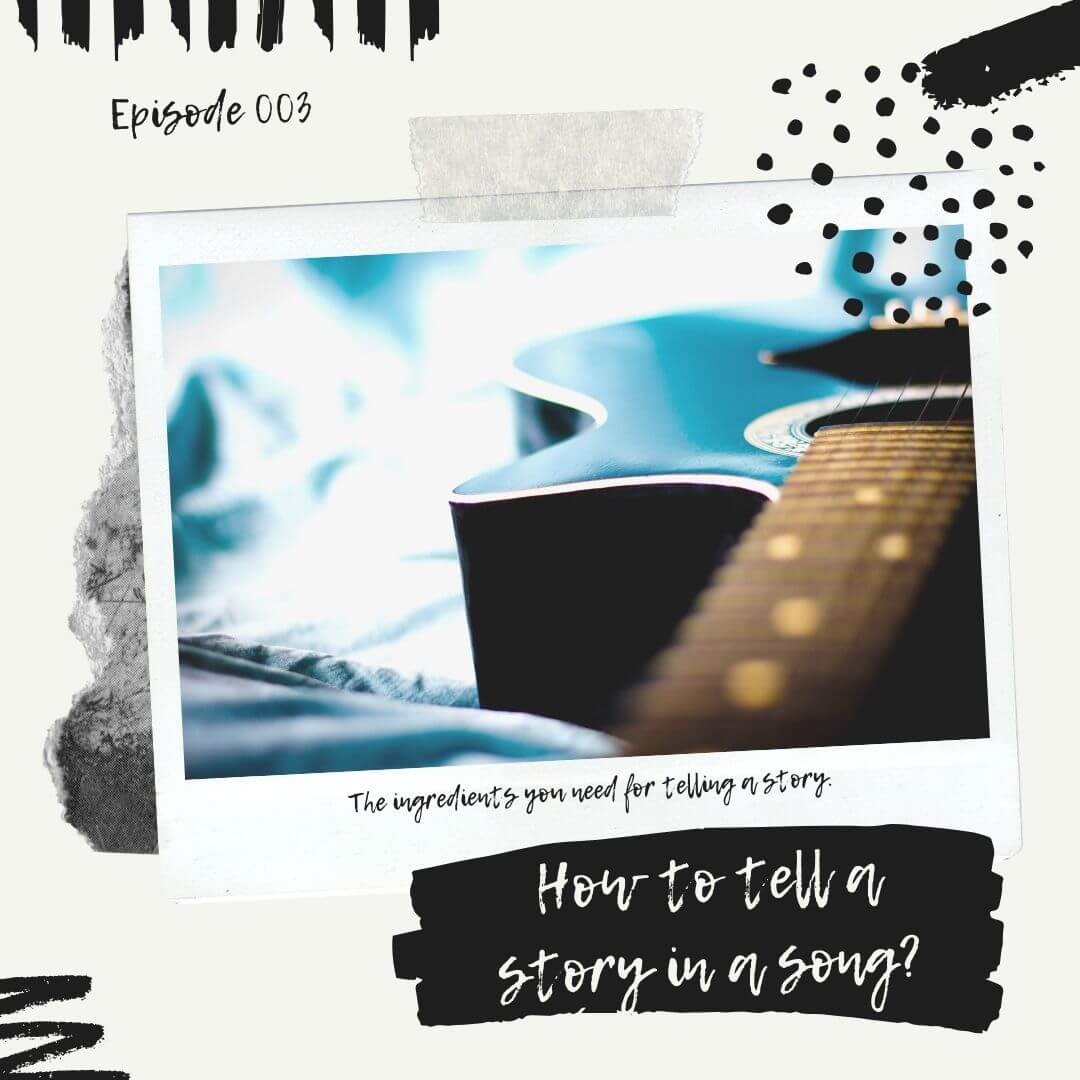 So today I want to dive into the craft of how to tell a story in a song.
And you might wonder: Why is storytelling so important for songwriting? Why do we need to tell a story or part of a story in a song at all?
The short answer: If you want to increase the sales of your next album, then this is what you should do beyond the aspect of music, composition, and melody.
So there's a lot of ground to cover today, but at the end of this episode, you'll have a better understanding of what the main ingredients are that you need for telling a story.
In further episodes, we'll talk about those ingredients in detail. It's like we're in chemistry class now.
There are all those exciting experiments that we can do by just putting all the chemicals that we have at our disposal into a test tube one after the other. But the result might not be what we expected. It might not turn out the way you wanted. You can burn or hurt yourself. Or nothing happens at all. There's no reaction. And only sometimes, when you're lucky, something magical might happen.
But you don't have to go through trial and error if you want to tell a story.
That's why we're going to learn first what ingredients are the ones that we always need in order to tell a story, and in later episodes, we talk about how we can use all the different components of storytelling and tweak them to get a working result that will be just as magical.
So you're ready to learn more about how you can tell a powerful story in your song?
Let's dive in!
© Stories in Songs, Melanie Naumann
Other ways to enjoy this post: